Sirena Necklace by Divine Schematic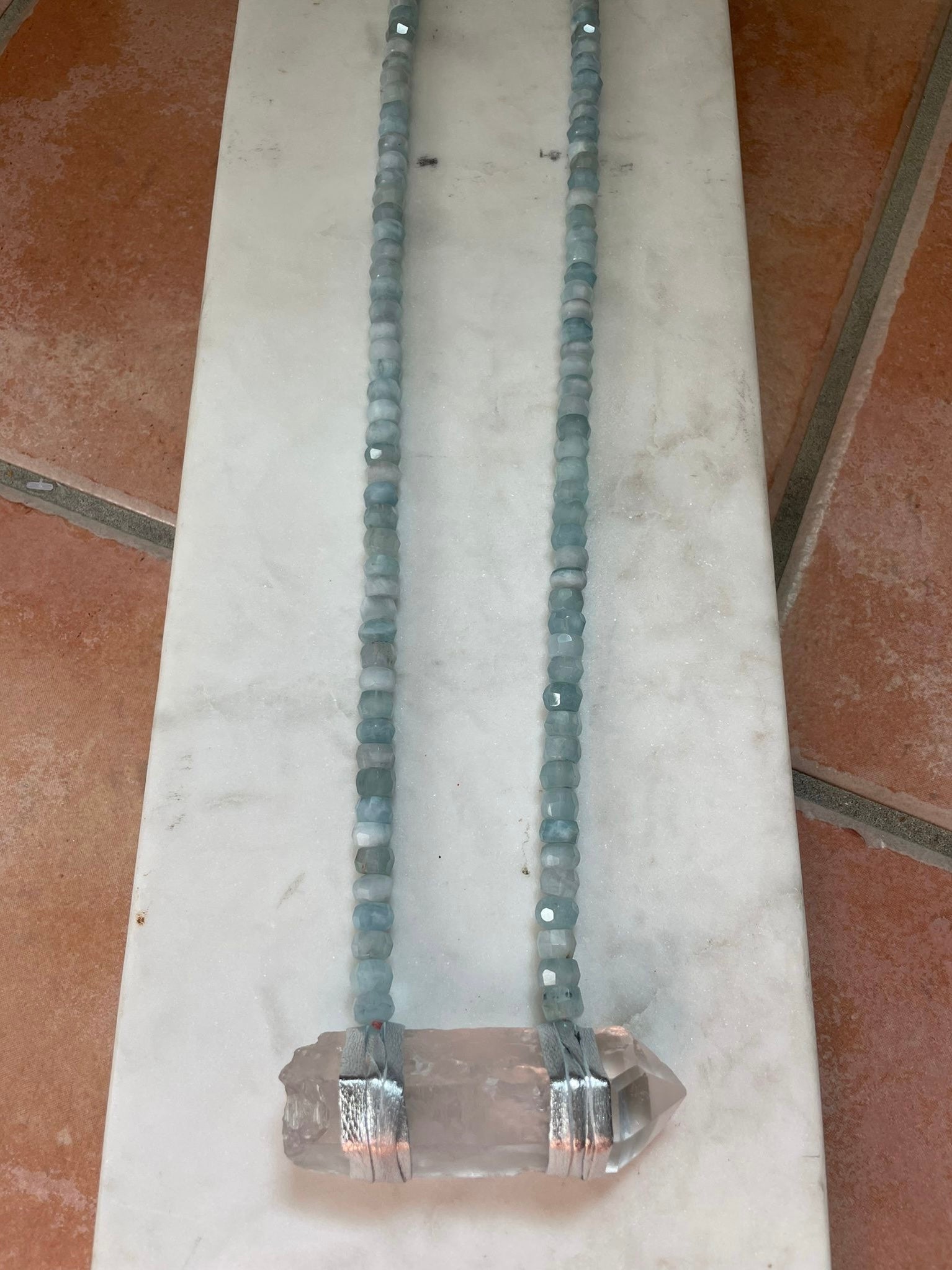 Designer: Indika Swim Boutique
Aquamarine is metaphysically known as a stone of courage and fortitude that can bring great power. It is said to assist with quick intellectual response. It brings inner peace, hope and self-love, gives shielding for the aura, and is said to bring angels for their guidance and protection. 
Show stopping and unique necklace that exhibits your inner energy. The combination of stones delight the wearer with a magnificent high vibe of pure energy.
chunky rough quartz crystal artfully wrapped in silver metallic vegan leather on a faceted aquamarine rondels necklace.
Lenght 31". Quartz size: 2.5 by 1"