Nippies Skin Creme Size 2 (DD+ cup)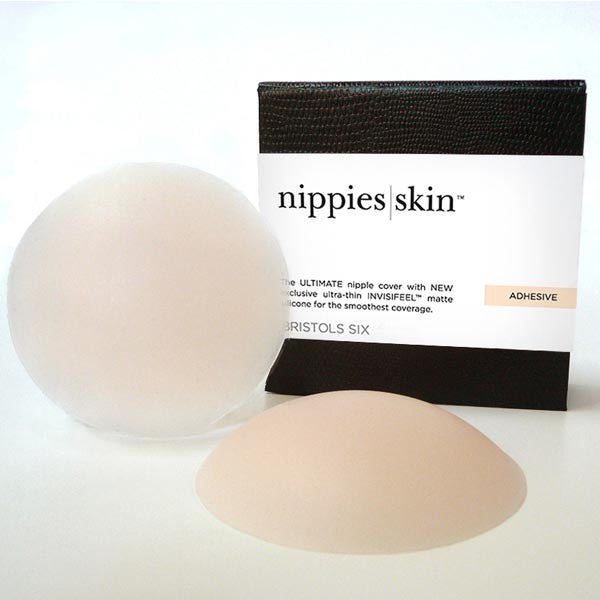 Designer: Indika Swim Boutique
Nip that T.H.O in the bud when going braless or wearing an unpadded bra. Bestselling Nippies Skin is made with new exclusive ultra-thin Invisifeel™ matte silicone for the smoothest coverage possible. A fave of all types of women; developing teens, the fashionably hip, working professionals, and cool grannies (seriously), Nippies Skin is our version of a wardrobe classic – it goes with anything, anytime, anywhere.
• Wear white without giving people an eye full.
• A slinky silky dress is perfectly paired with this smooth silicone.
• Work out without nipping out in gyms with AC.
• Sheer knits are no worry thanks to Nippies Skin's exclusive matte flash-proof finish.
IMPORTANT NOTE
- The skin on this part of the body is usually much lighter than anywhere else, so if deciding between 2 tones, buy the lighter color.
Other silicone nipple covers can be thick, bumpy, and end up looking like "puffy" nipples. The exclusive design of Nippies Skin is circular and slightly larger with thin edges that extend beyond the nipple for a seamless transition into skin. Voila…invisible coverage you can't find anywhere else!
• Size D and larger
• 1 pair per pack. 4.25" in diameter.
• Apply Nippies Skin to clean and dry skin. Nippes Skin will not stick if they are dirty or your skin is oily.