Free Form Bandeau Top & Seamless Ruched Bottom by Lulifama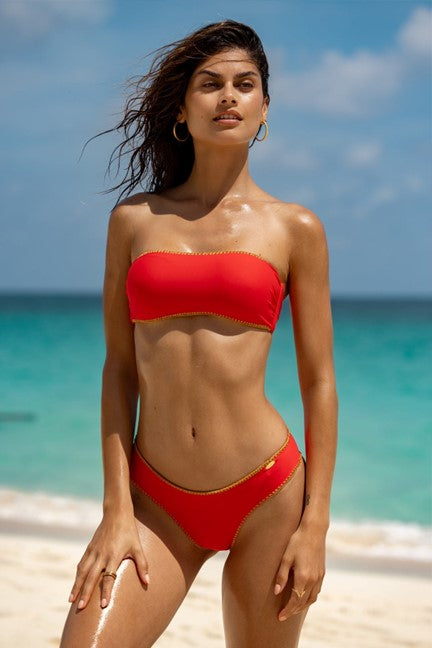 Designer: Luli Fama
This collection is all about embellishments and unique styles. Unique styles embody our fierce babes that are ready for their jet set vacation.
 Top:
The Free Form Bandeau has a sleek design that creates a lean, seamless look. It also features irremovable cups that provide shape and support, as well as attachable straps that allow the top to be worn as a halter. The fabric is made of 80% nylon and 20% spandex, which makes it comfortable to wear and easy to care for.
Bottom:
Lulifama's Ruched Back Bottom is a seamless full coverage bottom that is available in sizes XS to XL. It features a wavy trim on the back with ruched back detail, which accentuates your curves and provides a flattering look. The textured fabrics bring out the vibrancy of the bold color shade, and the shimmery details on the fabric illuminate the fabric color. The Ruched Back Bottom is made of 73% polyamide, 16% spandex, and 11% metallic fiber.